Careers
Your career path is a big decision. We can help. EPG offers compelling opportunities with long-term growth potential.
What we look for
We are always looking for talented professionals who are passionate about environmental planning, landscape architecture, and biological and cultural resources. We are especially interested in people who desire to be at the leading edge of the profession; are critical and creative thinkers; love to learn, experiment, and grow; possess broad cultural interests and experience; and have a commitment to applying innovative solutions to making our client's projects and the world a better place.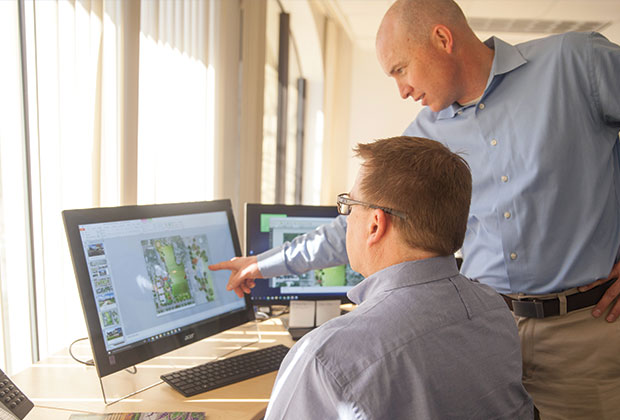 Comprehensive, flexible benefits
Employees are the most critical component of our long-term success. EPG offers a wide range of benefits to meet the needs of our employees and their families, including:
Health Benefits
Medical PPO options
Dental options
Vision
Flexible Spending Accounts (FSAs) for health, dental, and dependent care
Income Protection
Life and Accidental Death & Dismemberment Insurance
Short Term Disability Insurance
Long-Term Disability Insurance
Retirement & Savings
401(K) retirement savings plan with company match
Other Benefits
Performance Bonus/Incentive Programs
Paid Time Off (vacation and sick days)
Paid Holidays
Employee Assistance Program
Mentorship program
Professional development and training
Professional registration renewal support and reimbursement
Numerous firm-sponsored social events
A company culture that recognizes the importance of a healthy work/life balance
EPG is seeking a Paleontological Field Lead to be based out of the Salt Lake City office. This is a seasonal, hourly position for projects in Wyoming, Colorado, and Utah. The Field Lead would be responsible for leading a crew of two or more in carrying out...
EPG is seeking a Paleontological Field Technician. This is a seasonal, hourly position hourly position for projects in Wyoming, Colorado, and Utah. The Field Technician would be part of a crew of six or more in carrying out paleontological surveys, under the...
Interested in working with EPG? Let's talk about your needs.